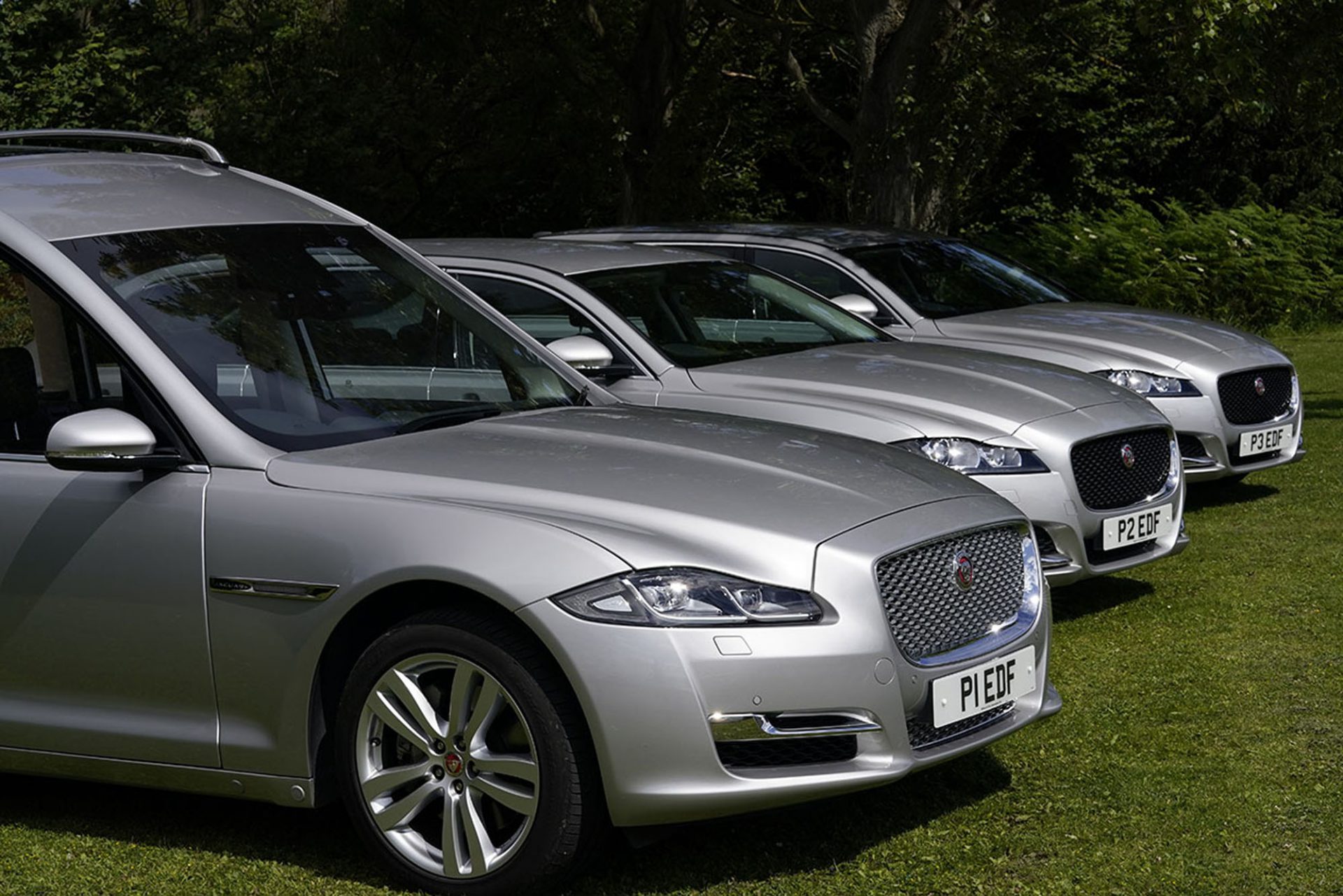 Our Fleet
In 2020 we invested in our brand new fleet of hand crafted Jaguar vehicles. We are extremely proud to be the first company in East Durham to offer our families the uncompromised luxury of a Jaguar XF in silver, built to our individual requirements. Jaguar Hearses have been used by the Royal family for generations, synonymous with classical British elegance and the quality is indisputable. Each of our chauffeur driven limousines can comfortably seat 7 family members. We will collect you from your designated start point and return you there, or to an after funeral reception at your chosen venue. Additional limousines can be hired if required.

Whether you would like a traditional procession or something a little different, we are also able to provide alternative forms of transport to convey your loved one to their final resting place. Over the years we have built up excellent links with horse drawn carriage companies so you should you decide on a horse drawn hearse, you can assured of the highest possible standard of turn out at all times.

Many options are available including Landrover, motorcycle or tractor hearse, for example. Each a fitting tribute to a motor enthusiast should you wish to make their final journey reflect their passion. These are just some of the options available. Please speak to us for more information or likewise if you would like to discuss your requirements we are always available.
Our Vehicles